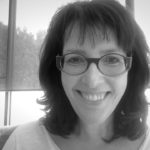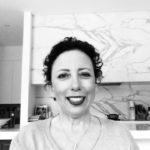 Welcome to Jewish Women Of Words (JWOW)! We are so excited to have you join our community. This is a place for Jewish women of all ages to get in touch, connect, reach out, try things out. It's a safe space for you to experiment with your ideas, writing and reading.
JWOW is a blogzine for emerging and established writers. It is a unique platform that publishes the writing of many authors on one special site. It provides opportunities and audiences for your creativity and writing.
We want to keep things diverse: the topics are varied, writers come from all backgrounds and generations, personal and political material is welcomed. In fact, any form of expression is encouraged. What's common to us all is a desire to explore the complex experience of being a Jewish woman in the world today.
Jewish Women of Words was incubated at Project Deborah (a program aimed at empowering women).  The editors of Jewish Women of Words participated in this amazing initiative founded by Dr Jackie King. We were motivated to build an online, writing community for people interested in exploring topics of interest to Jewish women and offer opportunities to write, publish, learn and engage with others.
Articles are published on the blog and via Facebook, and a regular newsletter is emailed to subscribers. So make sure you subscribe now so you don't miss out on fascinating articles.
JWOW sometimes runs writing workshops in conjunction with the Jewish Museum of Australia and LaunchPad for those who would like to meet face to face, learn from and support each other. 
We, your editors, Liora Miller, Deborah Rechter and Simone Szalmuk Singer have a broad range of interests and experience. We manage Jewish Women of Words alongside our day jobs and our families. So, please be patient with us and engage with the platform in the spirit of cooperation and with generosity.
We hope that you will find your voice here and hang with us from time to time. We look forward to lively debate and respectful discussion. Please see submit post for details of how to upload your submissions. Jewish Women of Words is proudly supported by Glen Eira City Council.
SIGN UP TO OUR NEWSLETTER
Sign up to receive our newsletters in your inbox. Receive a digest of the best articles and become part of our community.
Alternatively follow us on Facebook, where you can join the community and participate in discussion.