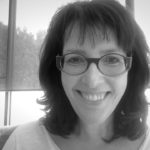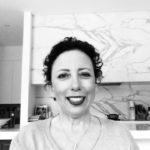 Jewish Women of Words is a space for discussion and reflection about what it means to be a Jewish woman in the increasingly complex world today. It is an inclusive platform for sharing and testing ideas. Whether you are new to writing or practiced at it, we welcome your contributions. Jewish Women of Words is for people from all places and backgrounds. Whatever and however you identify, this is a place for you to hang out and explore your world, experiences and beliefs. Learning is an ongoing process, valued by Jewish tradition. This is a space to engage with others who have different experiences and perspectives in a respectful and open way.
Articles are published on the blog and via Facebook, and a regular newsletter is emailed to subscribers. So make sure you subscribe now so you don't miss out on fascinating articles.
JWOW sometimes runs writing workshops in conjunction with the Jewish Museum of Australia and LaunchPad for those who would like to meet face to face, learn from and support each other. 
We, your editors, Liora Miller, Deborah Rechter and Simone Szalmuk Singer have a broad range of interests and experience. We manage Jewish Women of Words alongside our day jobs and our families. So, please be patient with us and engage with the platform in the spirit of cooperation and with generosity.
We hope that you will find your voice here and hang with us from time to time. We look forward to lively debate and respectful discussion. Please see submit post for details of how to upload your submissions.
JWOW is produced on the lands of the Boonwurrung people of the Kulin Nation. We acknowledge their cultural heritage and ongoing relationship with the land. We pay respect to their elders; past, present and future.
SIGN UP TO OUR NEWSLETTER
Sign up to receive our newsletters in your inbox. Receive a digest of the best articles and become part of our community.
Alternatively follow us on Facebook, where you can join the community and participate in discussion.